Your birth chart interpretation,
natal horoscope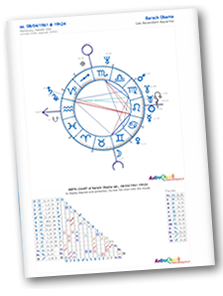 This document is unique, just like you !
It's a complete analysis of all the astrological elements in about twenty pages (sign, ascendant, planets, houses and aspects). Your private life, your professional skills, your strengths and flaws are analyzed in a very clear language. This powerful research helps you get better in touch with yourself in order to strive for the best.